Notting Hill in the Snow by Jules Wake – From the bestselling author of Covent Garden in the Snow, this is the most romantic and charming book you'll read this Christmas…
Viola Smith, plays the viola in an orchestra (yes really!), she's bright, bubbly and enthusiastic about absolutely everything. And it's enough to drive some people crazy…especially if they're a grumpy widower with an eight-year-old in tow.
Nathan Williams hates Christmas, despite his small daughter's efforts to stop him being the Grinch. But when he's caught up in the community nativity play and meets Viola, her enthusiasm is infectious. As the snow starts to fall on Notting Hill and the bells ring out across London, Nathan might have to admit that Christmas isn't so bad after all…
Publisher: One More Chapter (October 11, 2019)
Publication Date: October 11, 2019
Sold by: HarperCollins Publishers
Genre: Christmas Romance
ASIN: B07RNFF9Q1
About the author: (from amazon.com) Jules' earliest known declaration that she planned to be a writer came at the age of ten. Unfortunately the urge to actually get her backside into gear and write a book didn't revisit her for quite some time after that.
After a twenty year career in the glamorous world of PR, working on luxury brands, she switched profession to give her more time and energy to write. By day she works in a junior school and by night writes romantic comedy and happy ever after stories which are the sort of books she's always enjoyed reading.
Follow on twitter or visit her on www.juleswake.co.uk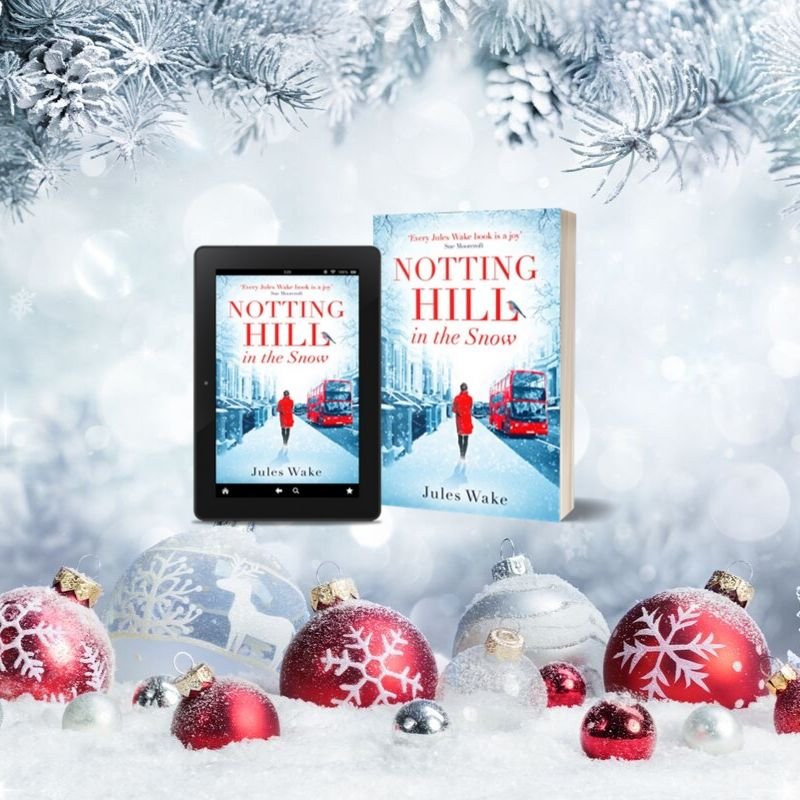 Review of Notting Hill in the Snow
Notting Hill in the Snow is a delightful and charming Christmas romance that will have you laughing from the first page. This romantic and hilarious novel will sweep you away to London and Notting Hill during its beautiful and snowy Christmas season. Wake's writing is full of warmth, humor and incredibly relatable to characters making this a holiday romance that will leave you wanting more.  Notting Hill in the Snow is a lovely and festive read that is sure to get you in the holiday spirit. *I received a complimentary copy in exchange for an honest and unbiased review.*